The CTNT 2022 Conference (June 9-11, 2022) will feature research talks on arithmetic geometry, number theory, and related topics. The goal is to bring together experts, postdocs, and students from arithmetic geometry and number theory. We hope this will stimulate mathematical discussion among the conference participants and summer school students. The students attending the summer school preceding the conference will be invited to attend the conference. The talks will give them a sense of contemporary research themes in number theory.
List of confirmed speakers (more added as we get confirmations):
Eran Assaf (Dartmouth)

Lea Beneish (UC Berkeley)

Alex Betts (Harvard)

Edgar Costa (MIT)

Mathilde Gerbelli-Gauthier (IAS)

Seoyoung Kim (Queen's Univ.) 

Avi Kulkarni (Dartmouth)

Jackson Morrow (UC Berkeley)

Lillian Pierce (Duke)

Yunqing Tang (Princeton)
Warning: we have received reports from previous conference speakers of a scam requesting their credit card information for travel arrangements (from a service called "eHotel").  Participants should consider all such requests fraudulent unless coming directly from one of the organizers.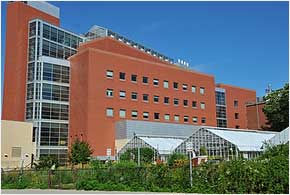 All talks will be at the Biology Physics Building (BPB 130 and BPB 131), and registration and the coffee breaks will be outside of BPB 130. A campus map pointing to BPB can be found here (Google labels the building as the "School of Pharmacy").
Schedule of Events:
 CTNT 2022 — June 9-11 — Titles
THURSDAY, JUNE 9TH
Time
Event in room BPB 131
Titles for Plenary Talks
1:45-2:00
Welcoming remarks
2:00-2:45
Jackson Morrow (UC Berkeley)

Boundedness of Hyperbolic Varieties

3:00-3:45
Lea Beneish (UC Berkeley)

Degrees of Points on Curves

4:00-4:30
Break
Event in room BPB 130
Event in room BPB 131
4:30-4:50

Sung Min Lee

Colette LaPointe

5:00-5:20

Tyler Genao

Vefa Goksel

5:30-6:00

Akash Jena

Jack Dalton

FRIDAY, JUNE 10TH
Time
Event in room BPB 131
Titles for Plenary Talks
8:30-9:00
Refreshments/Coffee
9:00-9:45
Alex Betts (Harvard)

Grothendieck's section set and the Lawrence–Venkatesh method

10:00-10:45

Seoyoung Kim (Queen's U., online)

On Markoff type surfaces over number fields and the arithmetic of Markoff numbers
11:00-11:30
Break
11:30-12:15

Yunqing Tang (Princeton, online)

The unbounded denominators conjecture
12:30-2:00
Lunch break
2:00-2:45

Avi Kulkarni (Dartmouth)

The p-adic integral geometry formula

3:00-3:45

Edgar Costa (MIT)

Geometric invariants from counting points
4:00-4:30
Coffee Break
Event in room BPB 130
Event in room BPB 131
4:30-4:50
Diana Mocanu (online)

Ciaran Schembri

5:00-5:20

Tung T. Nguyen (online)

Oana Padurariu

5:30-6:00

Xiaoyu Huang

Christopher Keyes

SATURDAY, JUNE 11TH
Time
Event in room BPB 131
Titles for Plenary Talks
8:30-9:00
Refreshments/Coffee
9:00-9:45
Eran Assaf (Dartmouth)

Definite orthogonal modular forms in rank 4

10:00-10:45
Lillian Pierce (Duke, online)
On Superorthogonality
11:00-11:30
Break
11:30-12:15

Mathilde Gerbelli-Gauthier (IAS)

Growth of cohomology of Picard modular surfaces: an illustrated example of Langlands functoriality

12:15-12:30
Concluding Remarks