Organizers: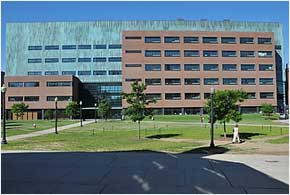 The organizers can be reached at ctntsummer@uconn.edu.
Directions to UConn, Storrs campus:
Directions via Google maps.
From the West (heading from New York):
Take Interstate 84 East to Exit 68.
From exit, turn right onto Route 195, 7 miles to UConn.

The Biology Physics Building (BPB), where the conference (6/1-6/3) will take place.

Turn right on North Eagleville Road.
Please note: GPS devices may recommend to follow Route 44 and take Bone Mill Road. Do not turn onto Bone Mill Road; follow Route 44 further and turn right either on Discovery Drive or on Route 195. The Storrs campus is 1.5 miles on the right.
From the East (heading from Boston toward Hartford):
Take Interstate 84 West to Exit 68.
From exit, turn left onto Route 195, and follow directions above.
From the Southeast (heading from Rhode Island):
Take Interstate 95 to 395 North.
Take Exit 81 West to Route 32 North.
Follow Route 32 North to Willimantic.
In town, turn right and go over the frog bridge.
Continue straight through the light and follow 195 North for 8 miles to campus.
Turn left on North Eagleville Road.
Parking:
Registered participants will receive a message from organizers with instructions on how to obtain a permit for the weekdays of the program. During the weekends, parking is free in Lot 9, which is the outdoor parking lot next to the Lodewick Visitors Center. This is the parking lot closest to the where talks will take place, and parking in that lot is free on weekends and Friday after 5pm.
Maps: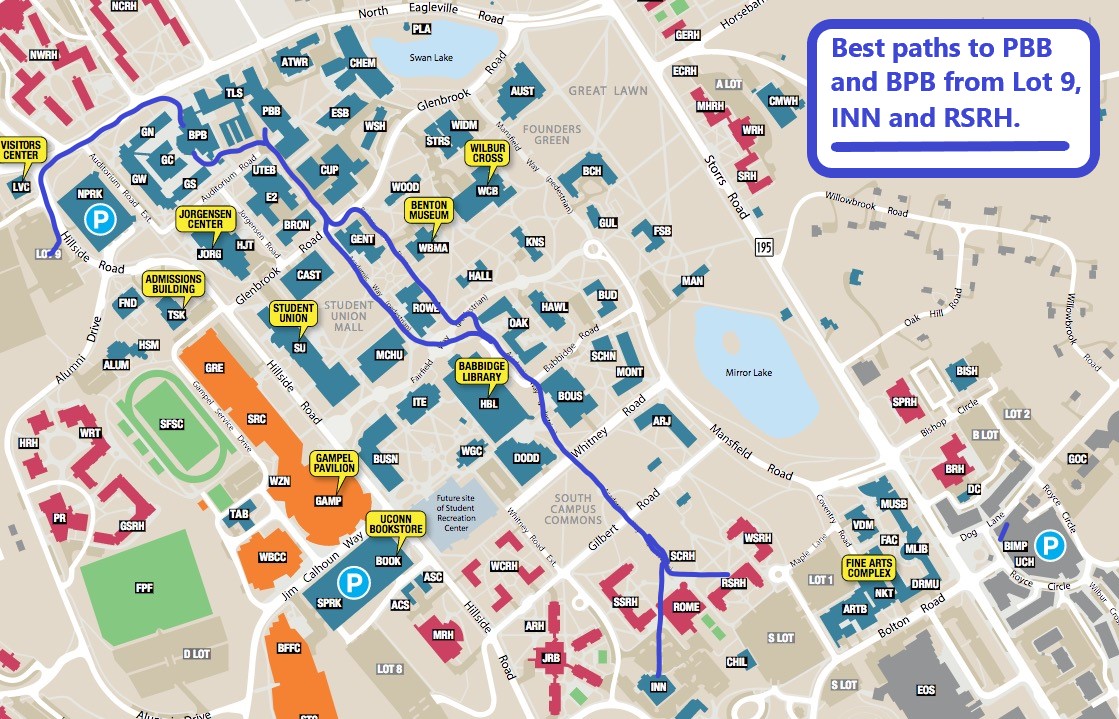 Here is a map online. Here is a printable campus map (in this map, the parking Lot 9 is in D12 in the map, next to the Lodewick Visitor Center). The map above shows the best routes to go from the dorm (RSRH) or the Inn (INN) or the parking lot (LOT 9), to Biology Physics Building (BPB) and the Pharmacy Biology Building (PBB).
Here is a list of shortcuts to the most important locations on the map:
Wi-Fi
Visitors can use the UConn-Guest wifi signal, or eduroam when available.
Gym on campus
Visitors can use the Student Recreational Facility for a $5 fee/day (warning: it's closed on Memorial day). It is located here and denoted by SRC in the map above.
Restaurants: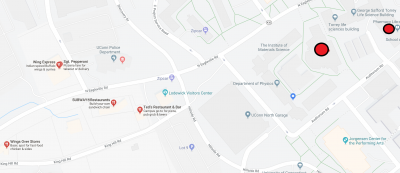 Storrs Center has a variety of restaurants, shops, and services. See StorrsCenter.com for a map and more info (scroll down for a map with restaurants, etc.)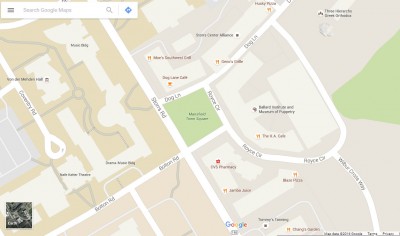 Hotels:
Here is a list of housing options (only dorms and Nathan Hale Inn are on campus). For further choices, see this list.
Dorm:

One bed in a double occupancy dorm, $35/night (standard option for all supported participants)
One single room in the dorm $52/night

Nathan Hale Inn (on campus) $188-209/night (contact us for the possibility of getting a lower rate)
Tolland Inn (8 miles north) $99/night + tax and up. The price includes breakfast.
Best Western Regent Inn (6 miles south) $90/night + tax and up. The price includes breakfast.