The CTNT 2020 Conference (June 12-14, 2020) will feature research talks on arithmetic geometry, number theory, and related topics. The goal is to bring together experts, postdocs, and students from arithmetic geometry and number theory. We hope this will stimulate mathematical discussion among the conference participants and summer school students. The students attending the summer school preceding the conference will be invited to attend the conference. The talks will give them a sense of contemporary research themes in number theory.
List of confirmed speakers (more added as we get confirmations):
Asher Auel (Dartmouth)
Jeremy Booher (University of Canterbury)
Pete Clark (UGA)
Harris Daniels (Amherst College)
Alexandra Florea (Columbia)
Wanlin Li (MIT)
Nicole Looper (Brown)
Ravi Ramakrishna (Cornell)
David Savitt (Johns Hopkins)
Naomi Tanabe (Bowdoin College)
Siman Wong (UMass Amherst)
Hui-June Zhu (Buffalo)
Warning: we have received reports from conference speakers of a scam requesting their credit card information for travel arrangements (from a service called "eHotel").  Participants should consider all such requests fraudulent unless coming directly from one of the organizers.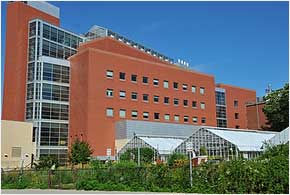 All talks will be at the Biology Physics Building (BPB 130 and BPB 131), and registration, and the coffee breaks will be outside of BPB 130. A campus map pointing to BPB can be found here (Google labels the building as the "School of Pharmacy").
CTNT 2020 – Titles and abstracts (as we received them)
CTNT 2020 – Conference Schedule (PDF)
CTNT 2020 – Poster (PDF)
Schedule of Events:
 CTNT 2020 — June 12-14 — Titles
FRIDAY, JUNE 12TH
Time
Event in room BPB 131
Titles for Plenary Talks
1:15-1:20
Welcoming remarks
1:20-2:00
2:10-2:50
2:50-3:10
3:10-3:50
4:00-4:40
4:40-5:00
Break
Event in room BPB 130
Event in room BPB 131
Events in room PBB 129
5:00-5:20
5:30-5:50
6:00-6:20
SATURDAY, JUNE 13TH
Time
Event in room BPB 131
Titles for Plenary Talks
8:30-9:15
Refreshments/Coffee
9:15-9:55
9:55-10:10
Break
10:10-10:50
11:00-11:40
11:40-1:20
Lunch break
1:20-2:00
2:00-2:20
Coffee break
2:20-3:00
3:00-3:20
Break
Event in room BPB 130
Event in room BPB 131
Events in room PBB 129
3:20-3:40
3:50-4:10
4:20-4:40
4:50-5:10
6:30 – 8:30
BANQUET AT ALUMNI CENTER
SUNDAY, JUNE 14TH
Time
Event in room BPB 131
Titles for Plenary Talks
8:30-9:00
Refreshments/Coffee
9:00-9:40
9:40-10:00
Break
10:00-10:40
10:50-11:30
11:30-11:45
Break
11:45-12:25